Cedarwood Supportive Housing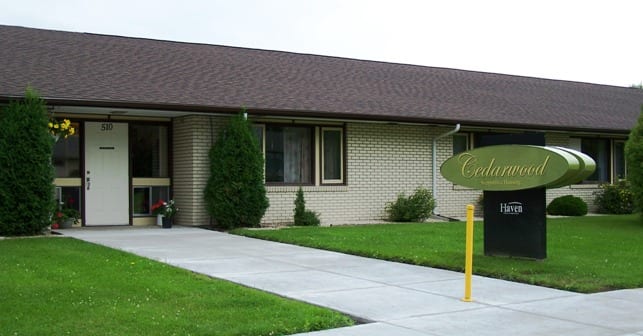 Cedarwood, (located at 510 Wilson St.), offers twenty-nine (29) single, enlarged single, and double room accommodations.
Supportive housing is intended to support tenants and their families in their desire to live as independently as possible for as long as possible within the scope of resources available. Cedarwood tenants can live in their own suite and have twenty-four (24) hour Home Care support according to the individual's care plan, as well as dietary, housekeeping, laundry, and recreation services.
Cedarwood was the first Supportive Housing service in the South Eastman Health Region. This service began in early 2002 with 21 suites, and the last 8 of 29 suites was converted to Supportive Housing in fall of 2005.